Chauffeur Driven Tours Of Scotland
Helping you see Scotland in your own way and time.
Join us for chauffeur driven tours Of Scotland. Duncans Tours Scotland gives some example Tours Plans 1, 2, 3 or A, B, C, mentioned below and also some example images of our Tours that have pleased visitors exploring Scotland with Duncans Tours during our 16 year Tour Service so far.
Duncans Tours Scotland was rated 4 stars for Tourism in April 2019 by Visit Scotland the Tourist Board which is a quality assurance grading.
From "Hairy Coo's", and Capercaillies to Castles, distilleries, Islands, cities, mountains and beaches, with so much to see in Scotland it can be hard to decide where to start!
With Duncan's Tours, we work with you to make sure your time is put to good use. Using our local and national knowledge we can help create unforgettable trips and itineraries that work with your time and budget.
However, this is Scotland: our roads are long, our detours longer and our weather is as unpredictable as a kilt on a windy day. This means our drivers are great at thinking on their feet, adapting plans and itineraries to suit weather and personal circumstances as required. Our Tours can be as short as a few hours up to a few weeks or more. We work with your schedule and wish list, taking you wherever you want to go.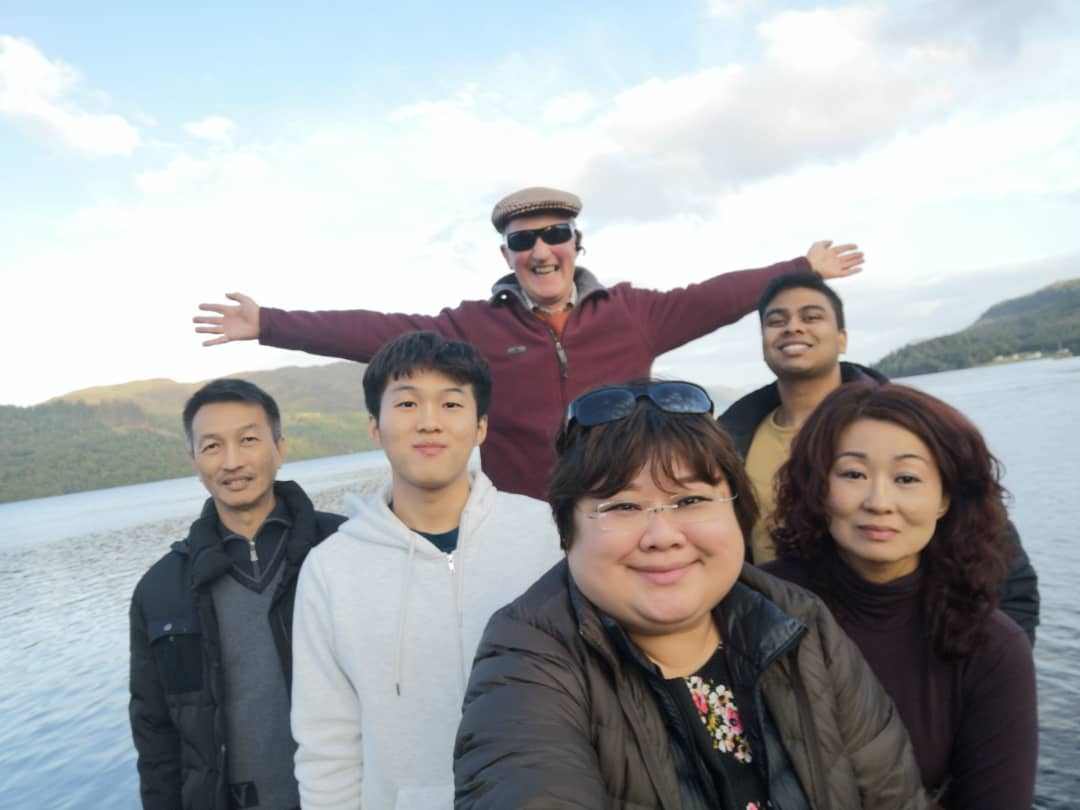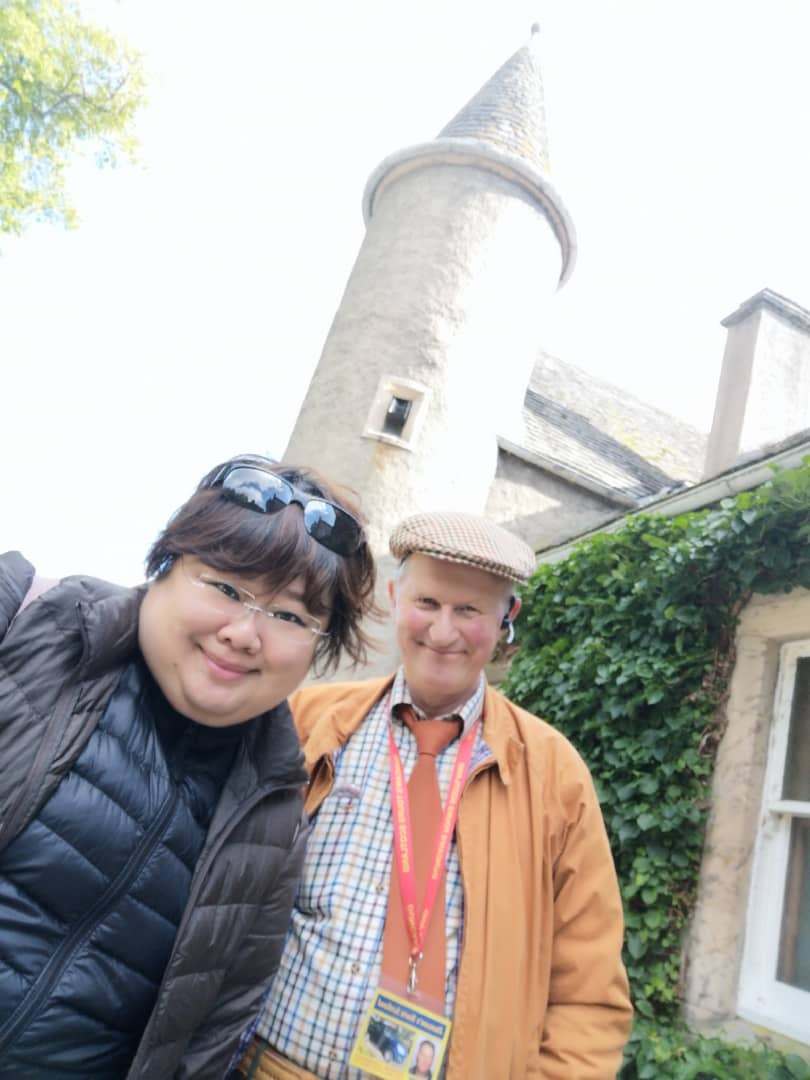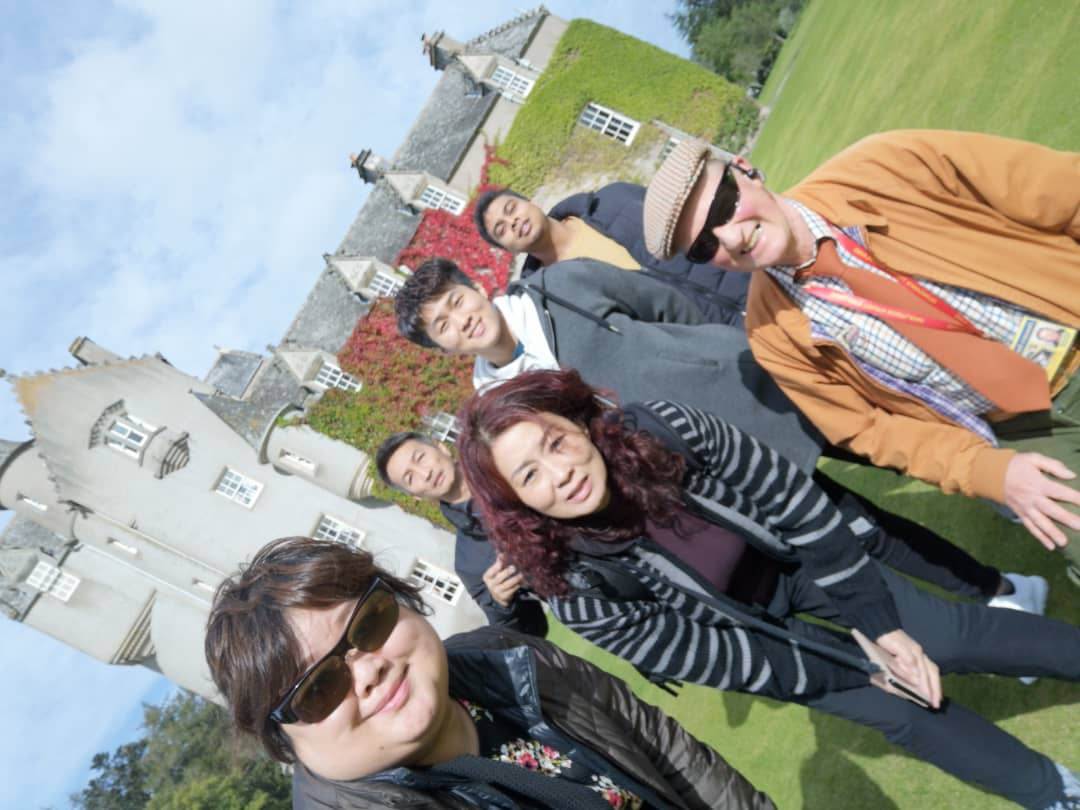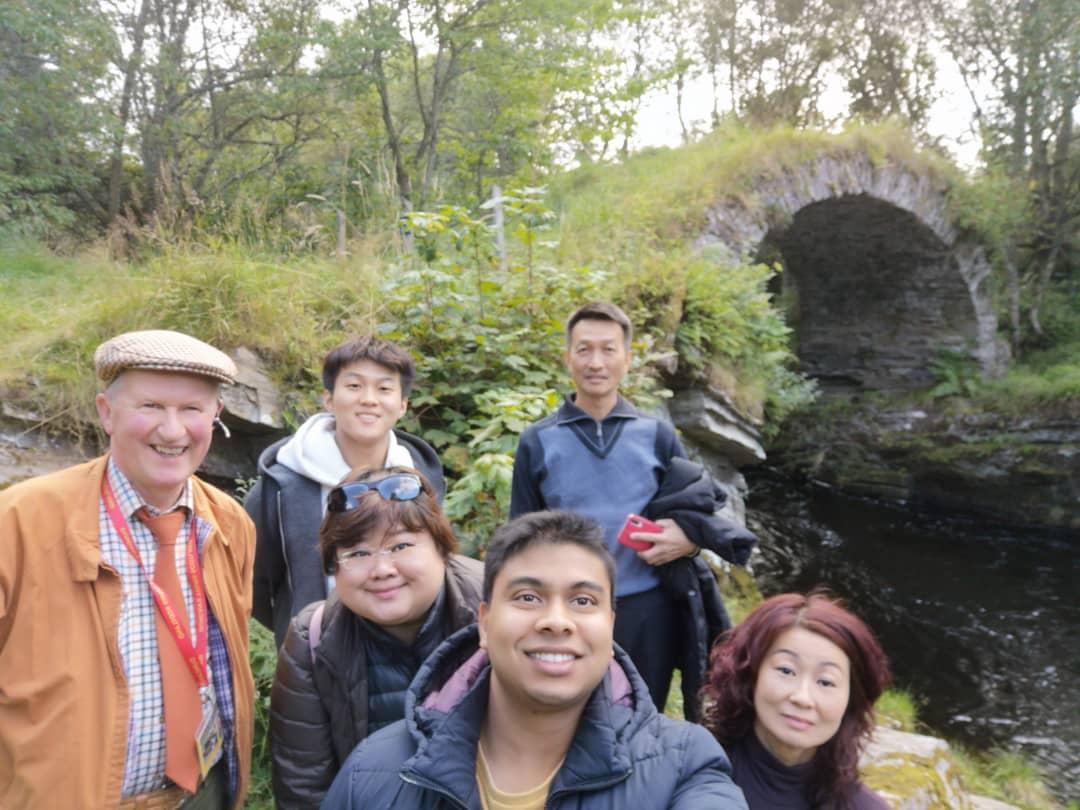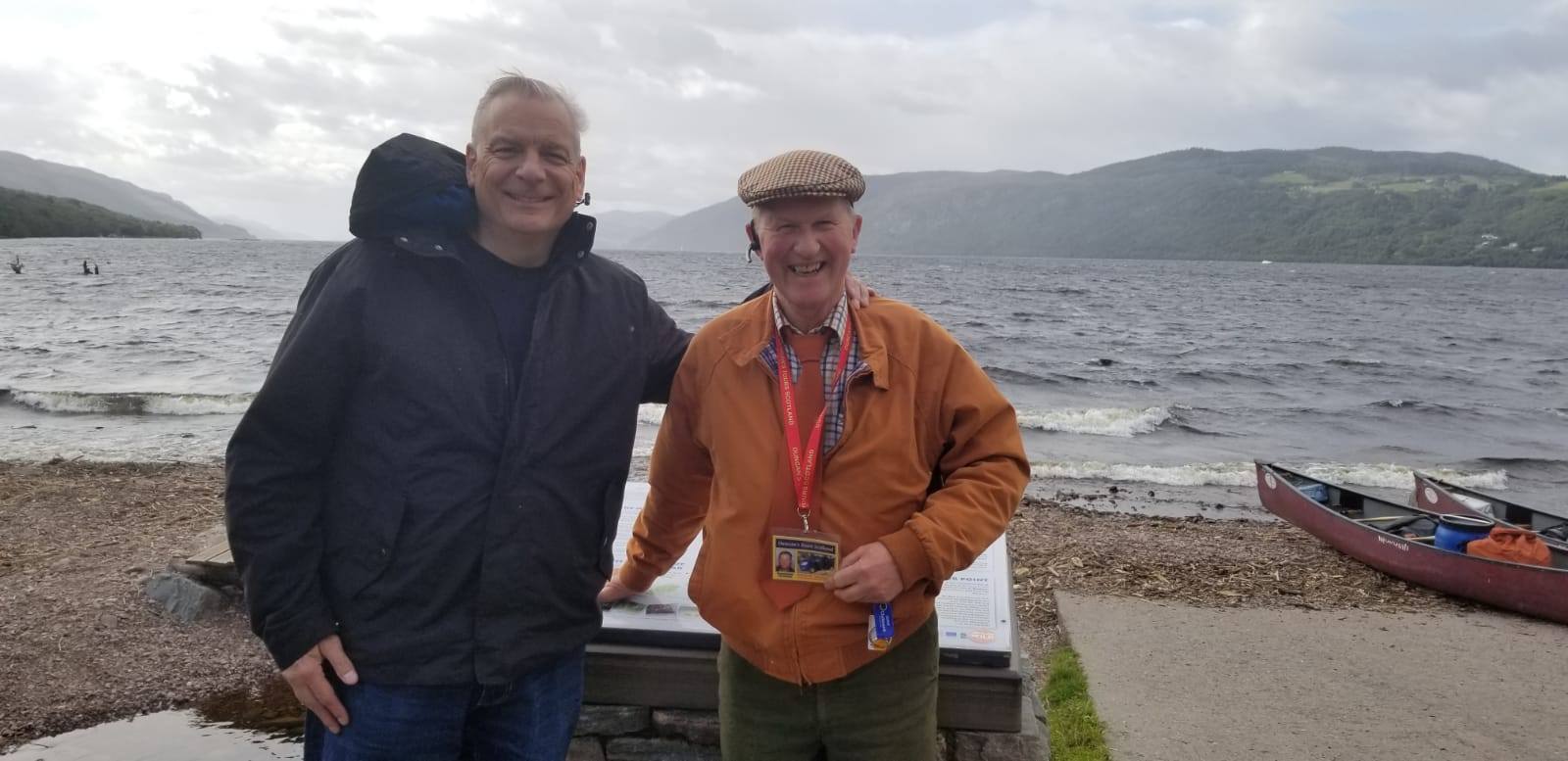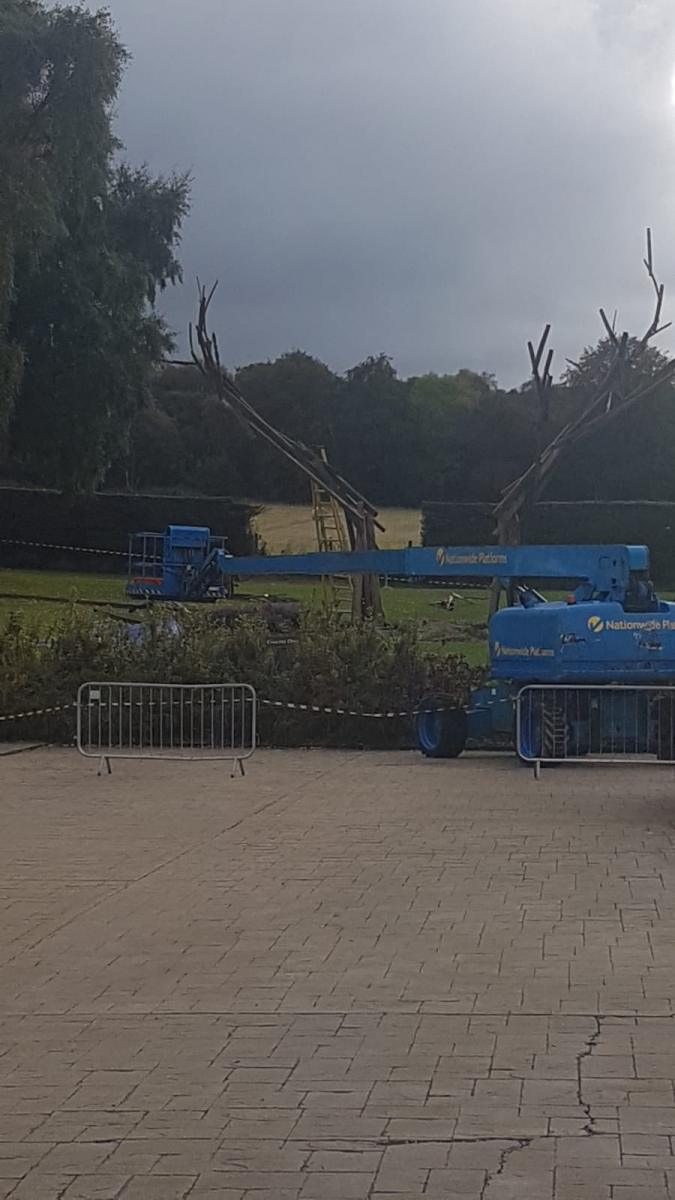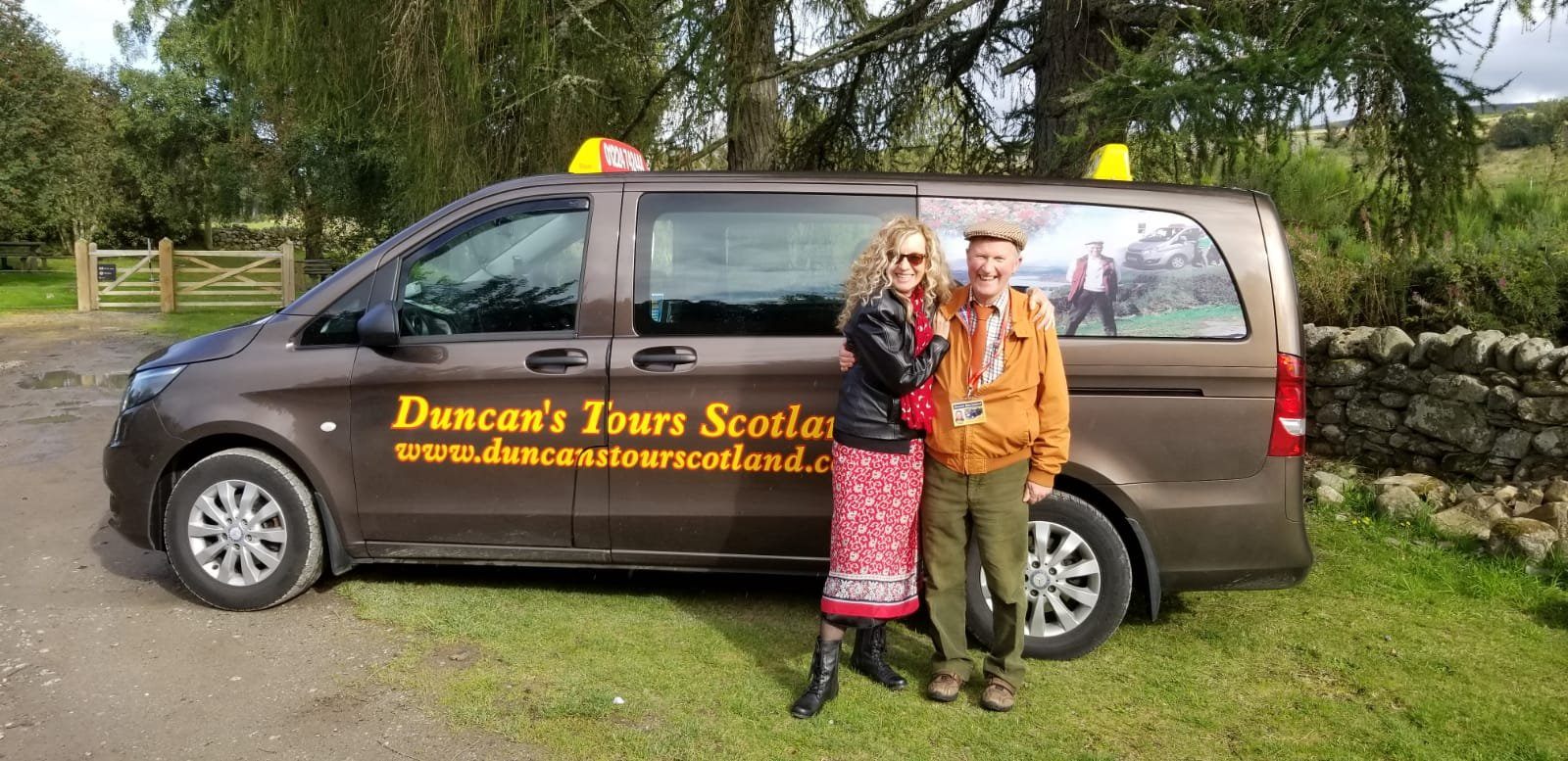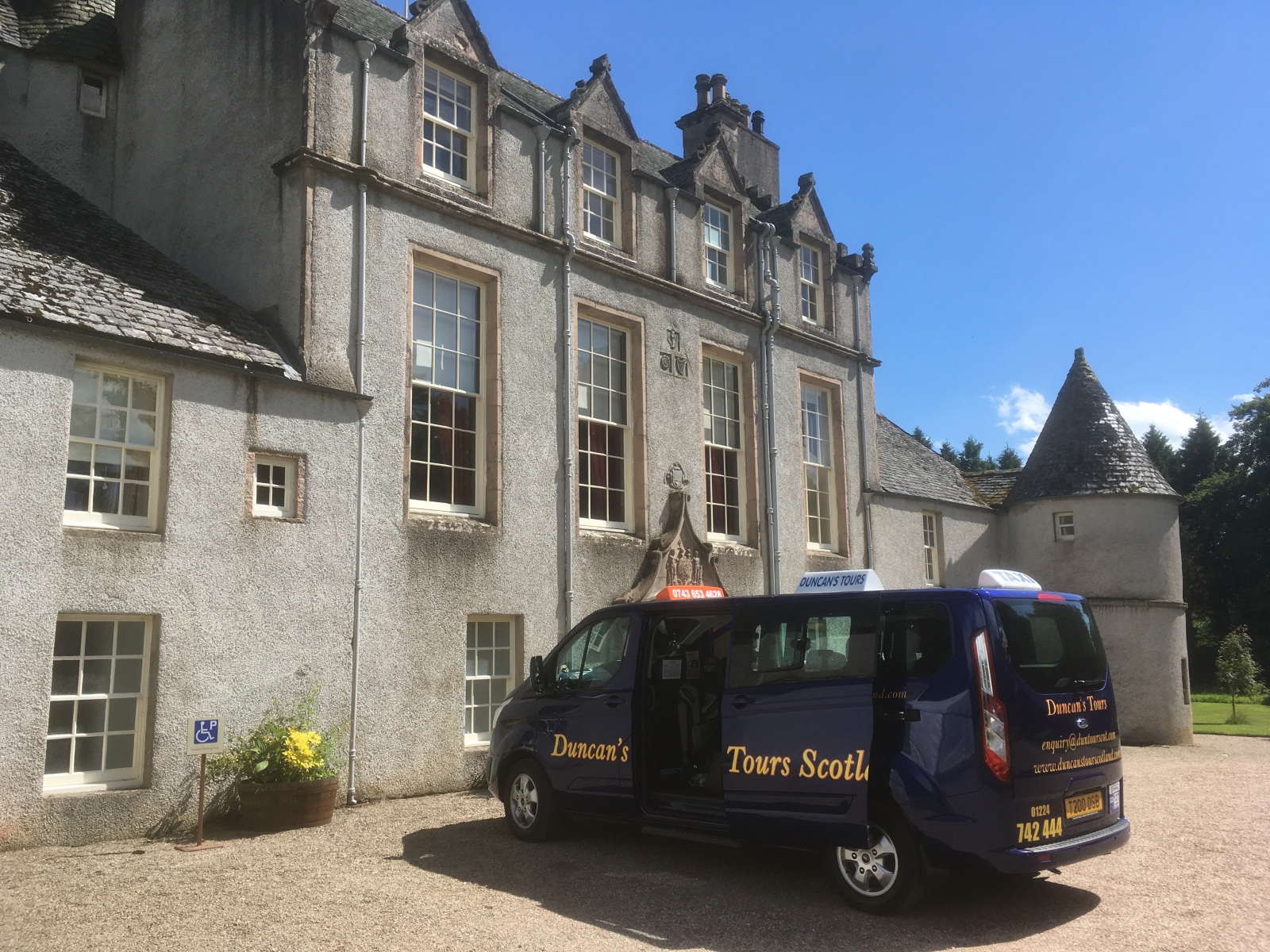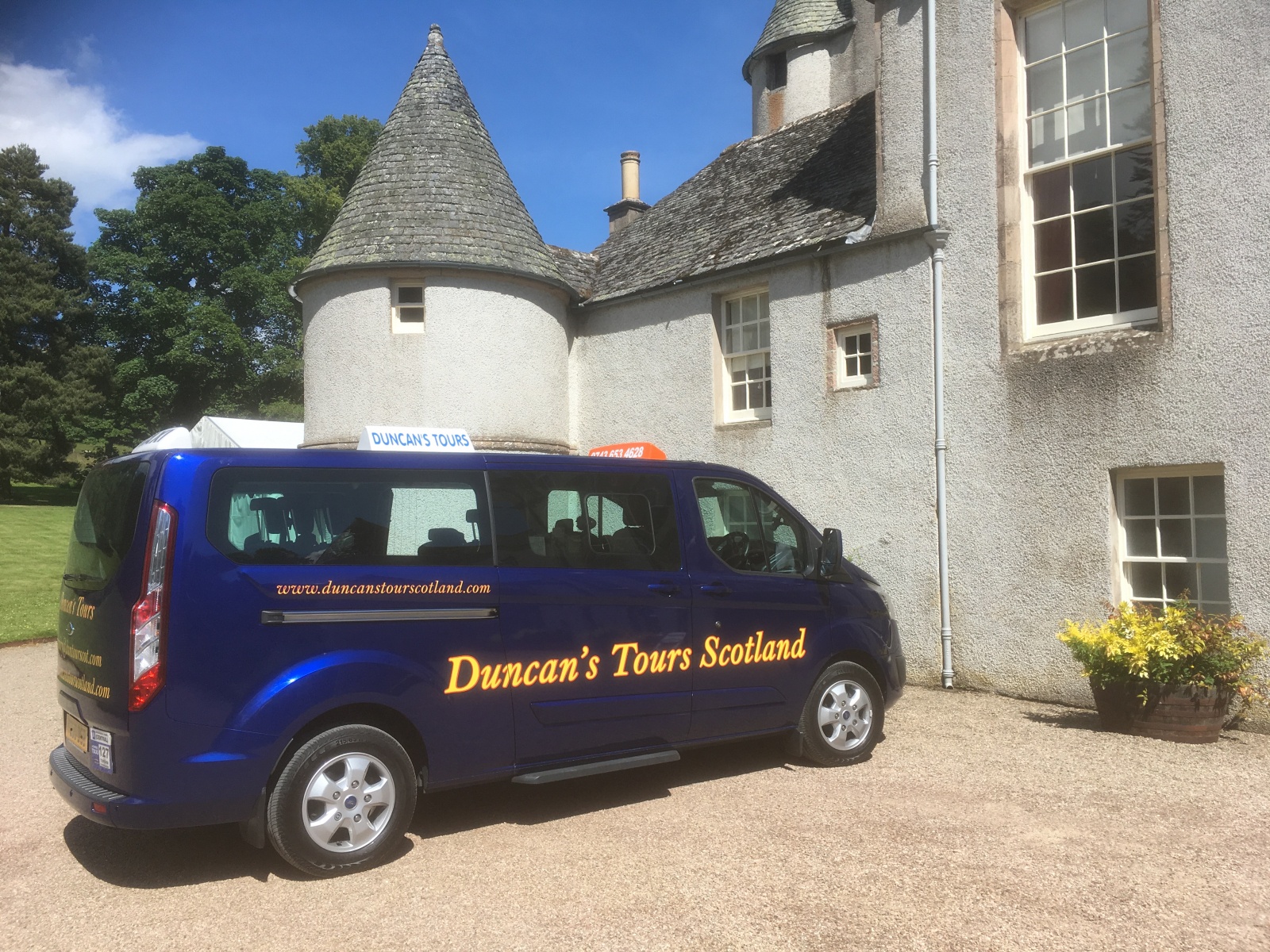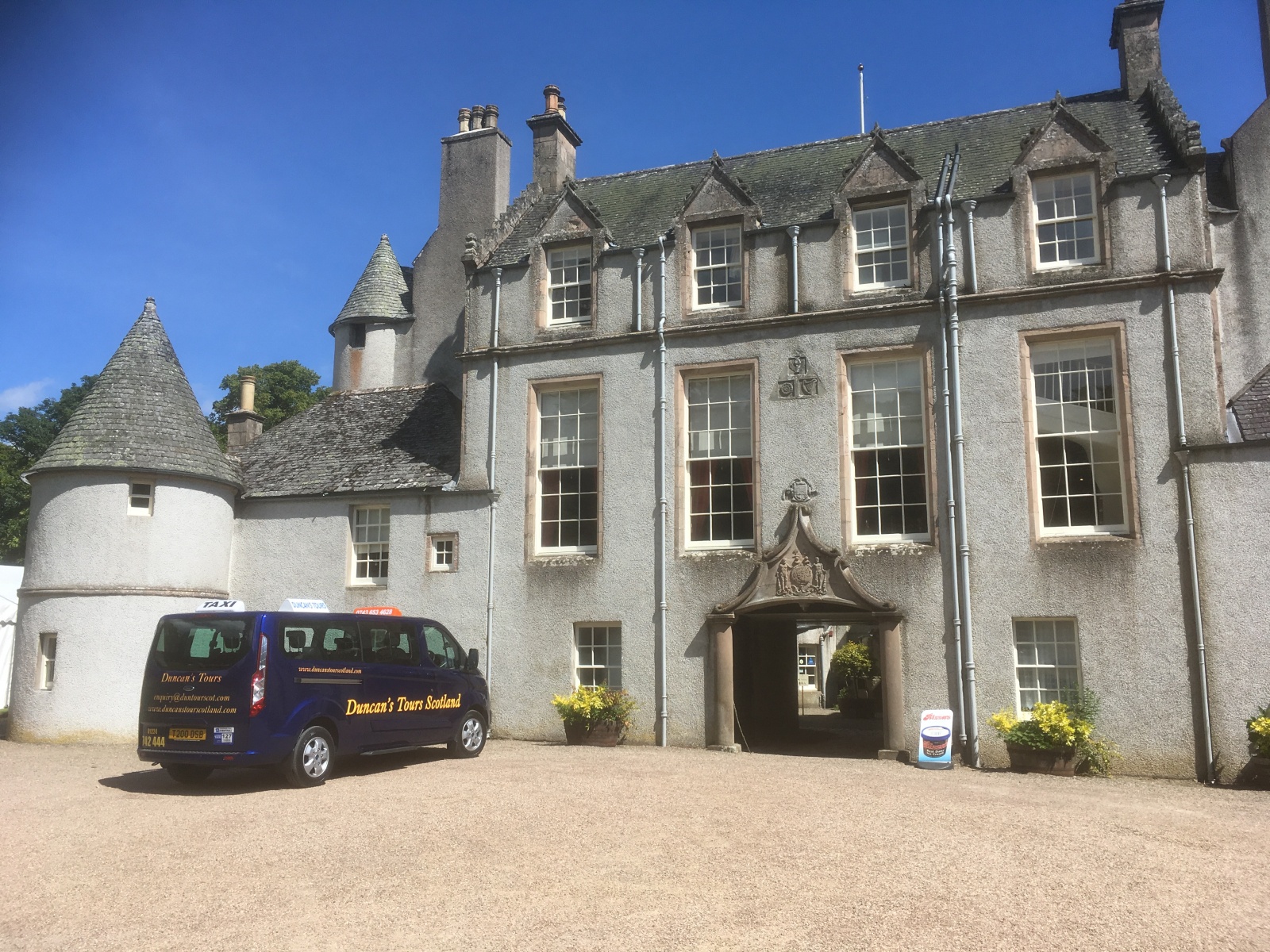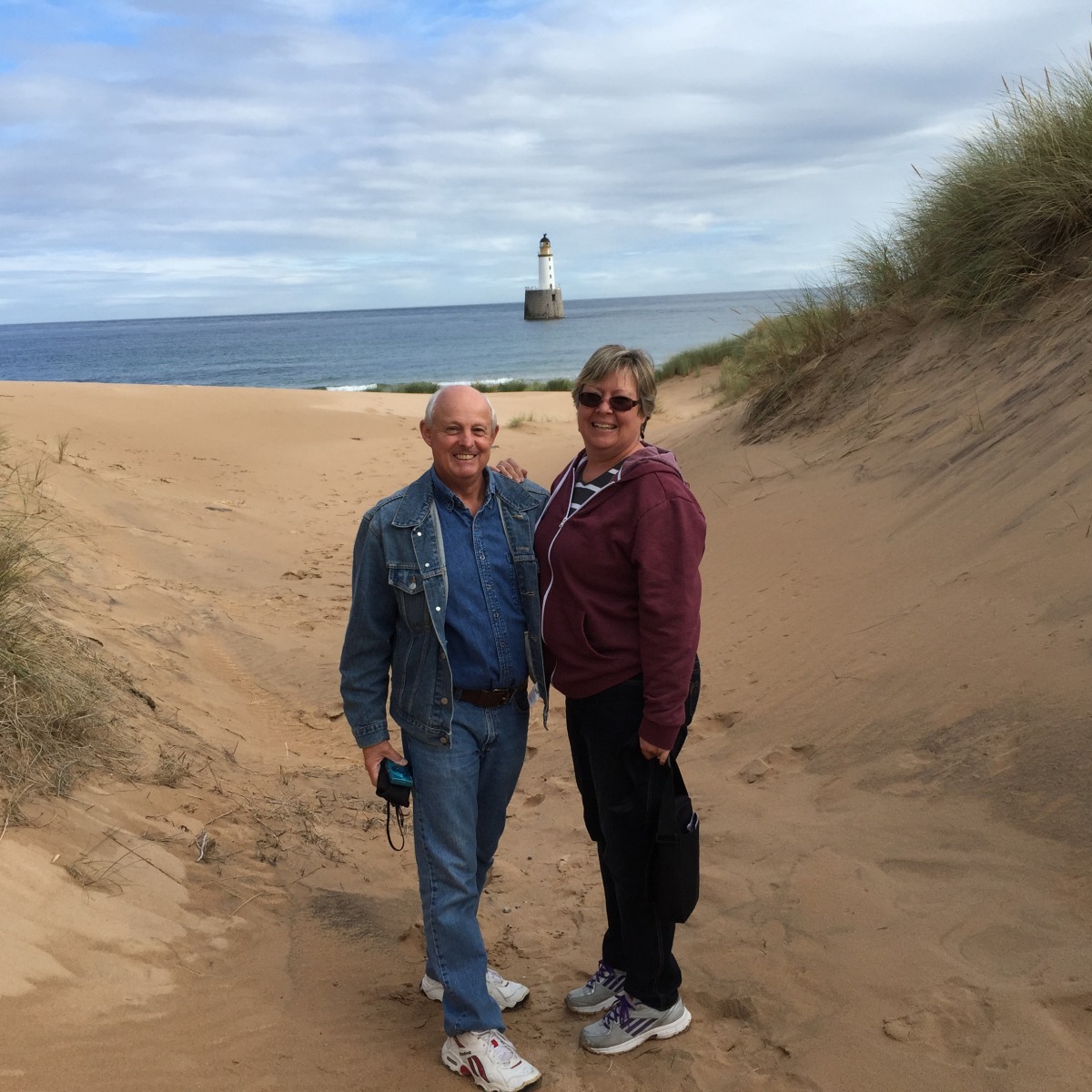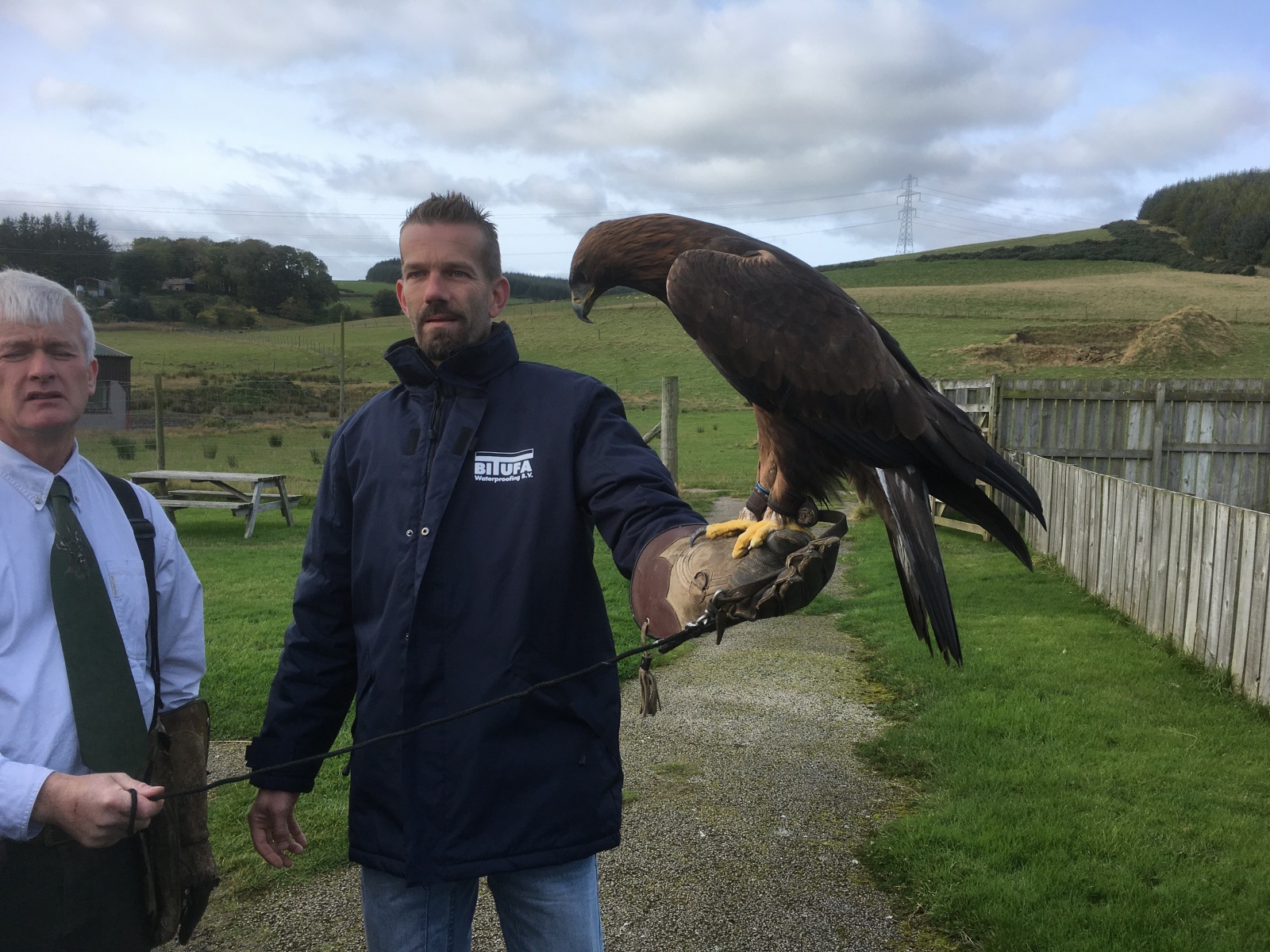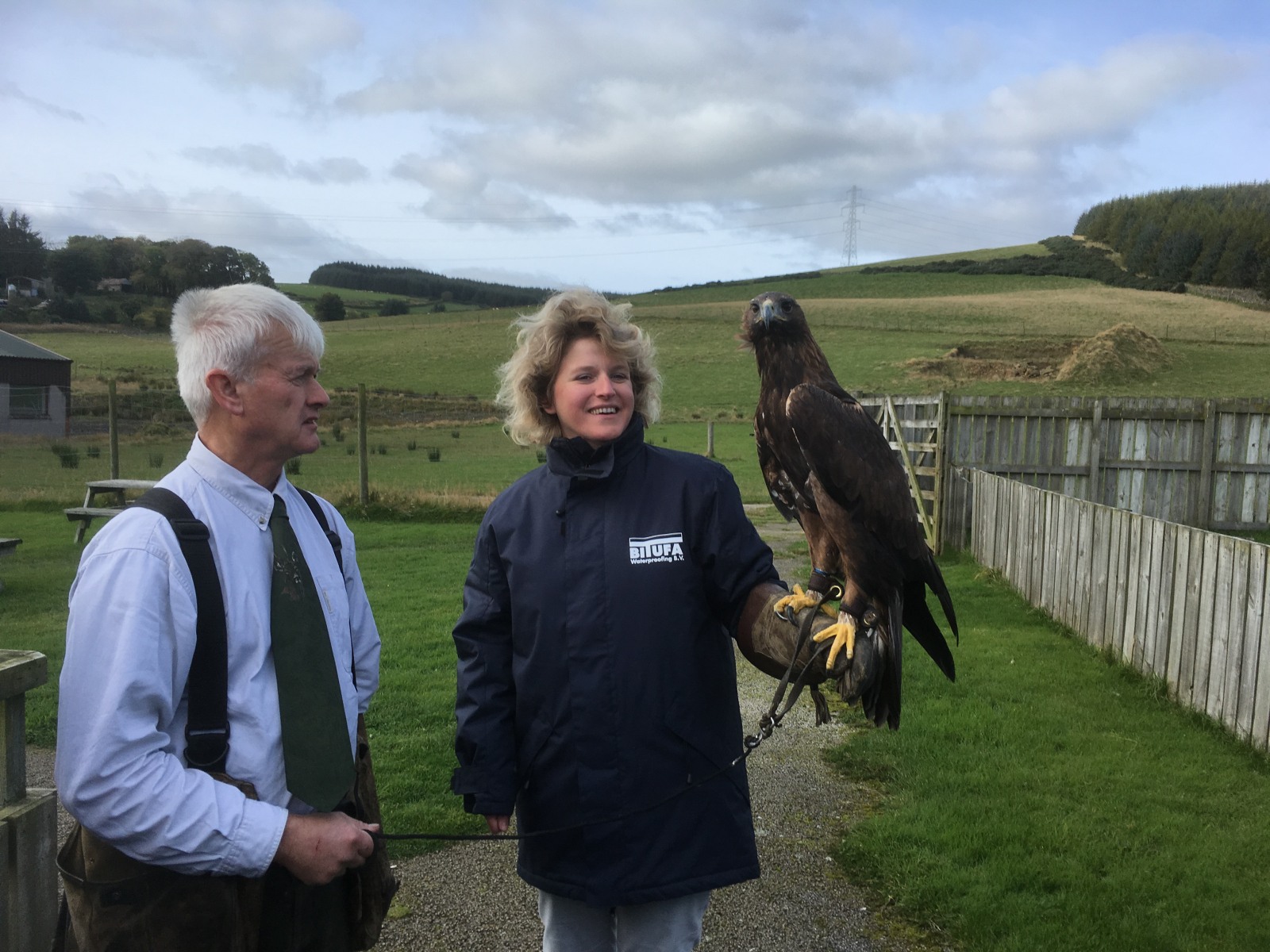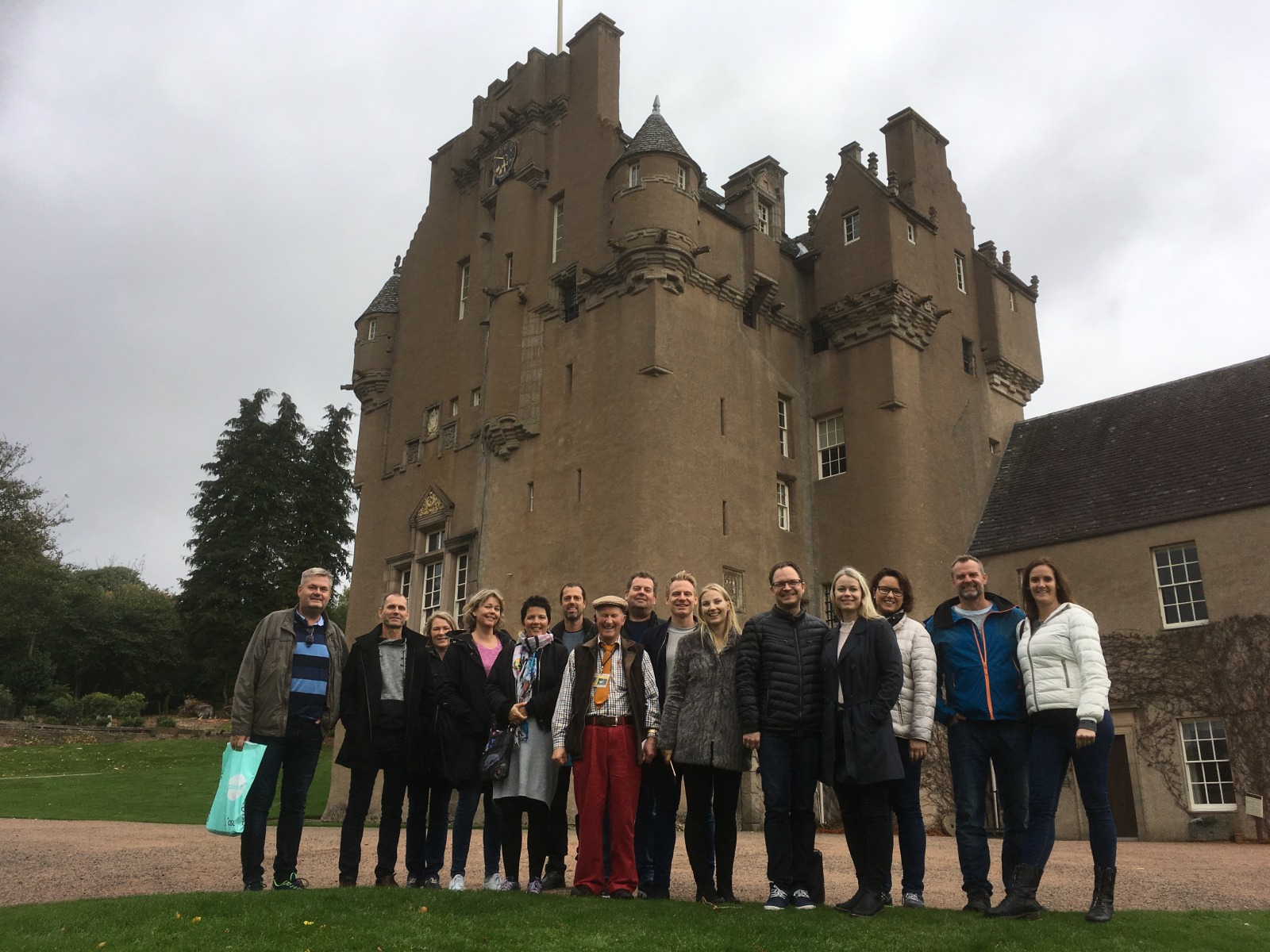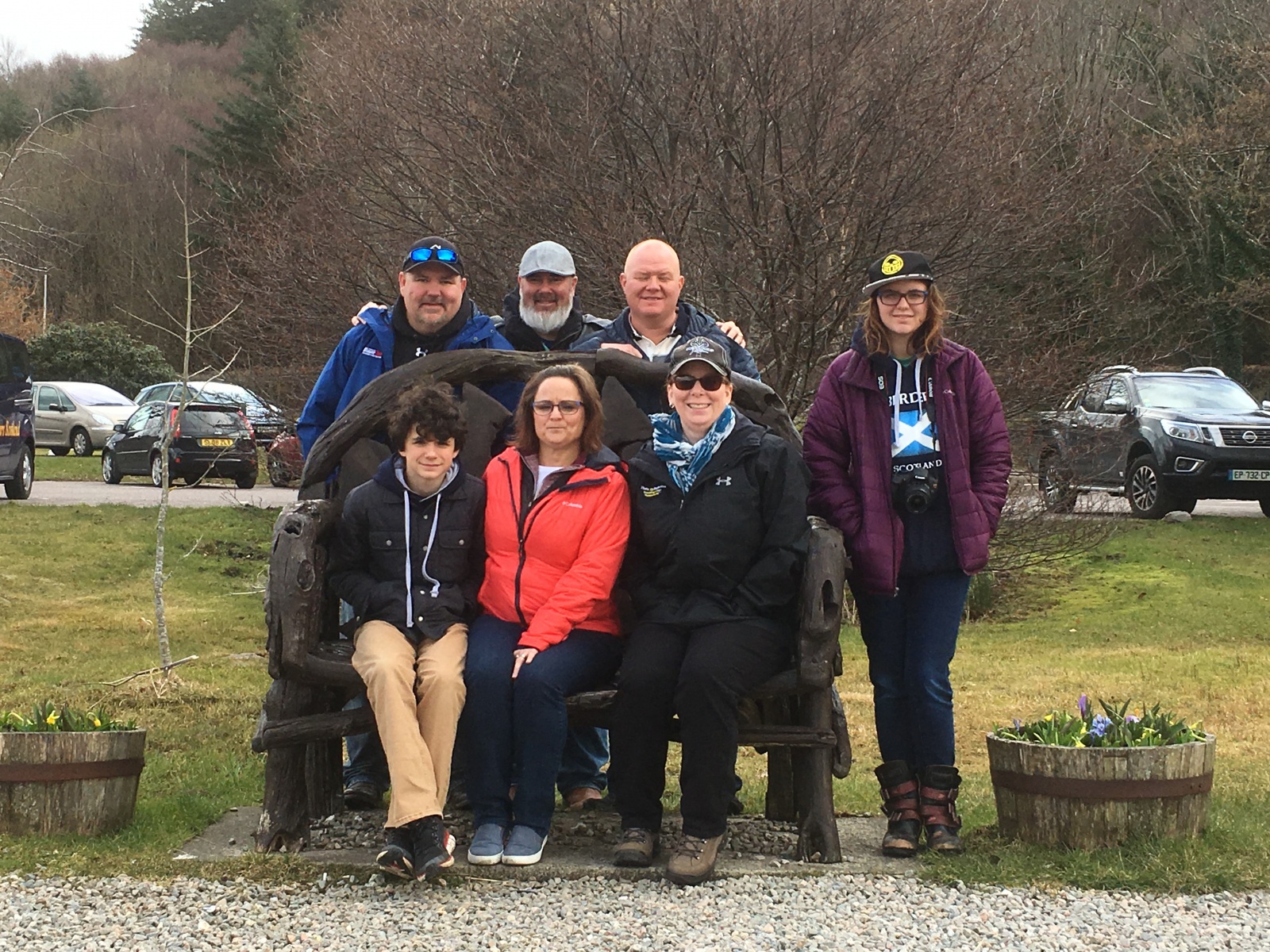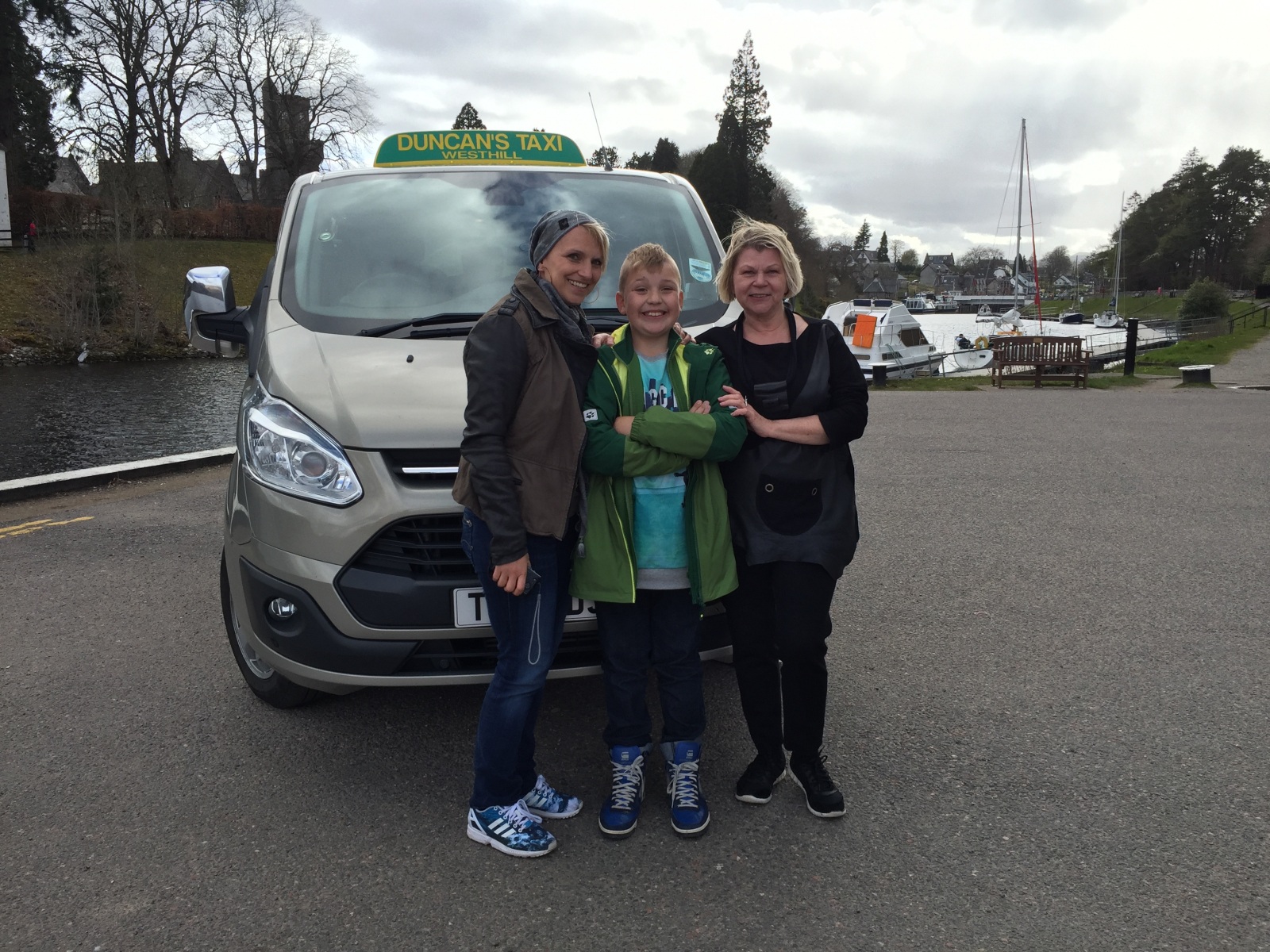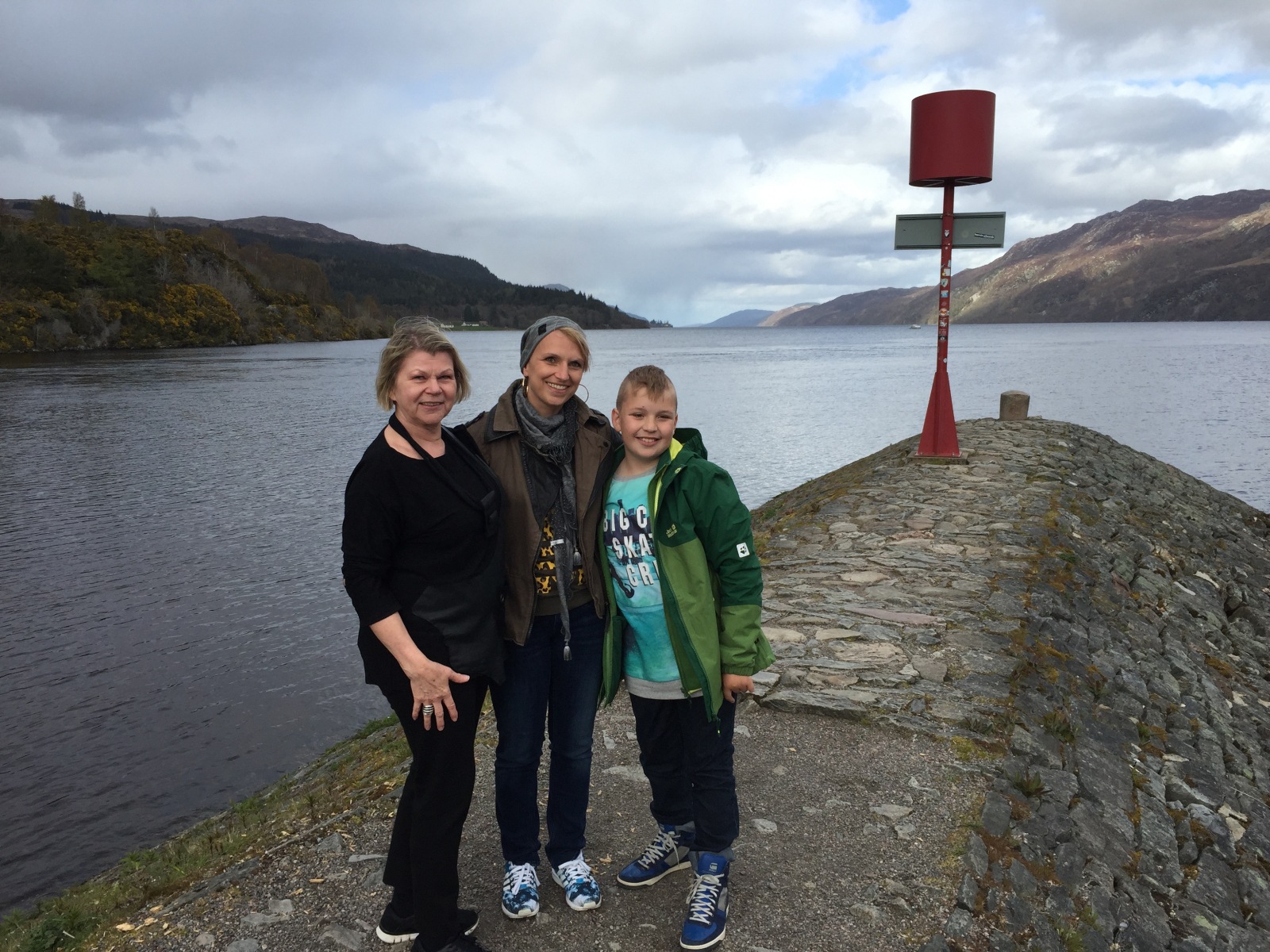 Fun Fact
Scotland's human population Of 5.4 million people is out numbered by two or three million sheep, even today! Because of the harsh clearances by landowners 200 years ago. Evicting people from their homes through the Factors the land owners henchmen.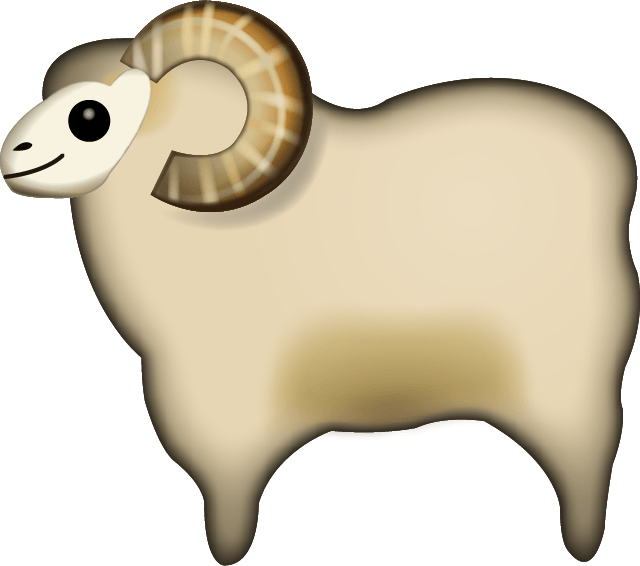 Being based in the North East of Scotland, many of our short trips and day trips are spent in this area although trips are available across Scotland and as far afield as the Outer Hebrides, Orkney and the Shetland Isles.
Aberdeenshire, in particular, is rich in history, famously home to Balmoral Castle – the Queens Scottish Residence among its many Castles and Whisky Distilleries.

Aberdeenshire, in particular, is popular with visitors due to its richness of history. Famously Castle Country, the area counts Balmoral Castle among its many Castles and Whisky Distilleries – Royal Deeside's crowning jewel and HRH, the Queens official Scottish residence.
Balmoral is only open to the public at certain times of the year when not in use by the Royal Family themselves but Duncan and his team are always delighted to take a trip up the breathtaking Royal Glen.
More information about our chauffeur driven tours Of Scotland and sample Itineraries for your trip, please get in touch by email enquiry@duntourscot.com or give us a call 01224 742 444.

Chauffeur Driven Tours Of Scotland
Flexible Tours
Duncan's tours offer its clients and customers services, allowing them to visit a flexible amount of tours, including ancient monuments, castles, family history standing stones, coastlines, rivers, whisky distilleries, etc. Any aspect of Scotland, Isle of Skye, Loch Ness or the Highlands that piques your interest will be tourist attractions and sights to see that our team can take you and your family to.
Be sure to discuss and arrange your chauffeur tour journey with our guides, we'll send a map with the best-customised route, and we can do so over the phone or via our business email address.
3+ Day & Long Trips
Over multiple days, we'll take our budding tourists and world visitors across any Scottish parts they wish to see, including the Islands and Highlands, the minimum being three. Any private tours of Scotland can be continuous over a week up to three weeks, depending on how extended your stay is and the number of people involved in your group. Ensure all is paid thoroughly at the end of each day tour that will last up to 8-10 hours per day. You can find an accurate depiction of the daily costs on the website's prices page.
Day Trips & Short Tours
Duncan's Tours Scotland ranges from 3-6 hours long and costs much less than full-day tours of approximately 8.5 hours.
The tours cover a wide radius of a maximum of 60 miles on the outskirts of Aberdeen city, meaning you see plenty in a short few hours.
Standard costs for these short tours can range at least £50 per hour for at least eight individuals, and it can only take around 2-4 hours to fully explore the sights of the inner city.
For example, during this tour, you'll get to experience the views of Mariscal College, Old Aberdeen and Kings College Universities, Union Street, Union Terrace and St Machar's Cathedral.
Whisky Tours
Plenty of Scottish Whisky Distillery Tours are often scheduled for 2 pm, 3 pm, and 11 am.

It is up to you how you go about these tours; you can tackle two tours in Speyside, Moray within an 8-hour day, or even manage three distilleries.

Duncan's offers a specialist Scottish whisky tour that escorts all tourists around Scotland's most stunning and historic distilleries. Through this tour, you'll get to see the beautiful sights of the Scottish countryside and enjoy a memorable day alongside some of Scotland's most famous and talented whisky producers in the town of Moray on Scotland's North East coast. It is a fantastic day out for whisky lovers and enthusiasts!

Aberdeen City Tours
Aberdeen city tours take approximately 2-3 or potentially four hours, compared to various other city tours you may take in Scotland that can sometimes last up to 2 days or more. The Aberdeen tour involves driving around the city centre inside a luxury 8-seater minibus where you can visit a whole host of locations, including the Union Street central clock tower. You'll also get the opportunity to view the Union Terrace. Here our guests and customers will get to see incredible statues of Robert Burns, William Wallace, King Edward alongside the Central Library, the Deburn Park area, His Majesties Theatre and the Golden Square at the end of the music hall.
Guests and tourists will have the chance to view the Castlegate square at the top of Union Street, located next to the Kings College Chapel. You can view some stunning stained glass windows, the impressive organ and acoustics. There are so many beautiful and historical sights to see for all customers to enjoy.
Castle Tours
Duncan's Taxis and Tours Scotland can take its tourists and visitors to scope the inside and outside of many castles located all around Scotland. The tour operation is based in Westhill Aberdeenshire, and many famous castles are within easy reach as they are incredibly central to Morayshire, Angus and Aberdeen. For those searching for tours that are a tad longer to fill out a day, we offer approximately 8 hours to show you a castle located in Fife, Stirlingshire, Highland Region, Perthshire and even Edinburgh and Glasgow.
It is entirely possible to visit around 2-3 Aberdeenshire castles within one day and look around them. Many courts in the northeast region are furnished and owned by the Scottish National Trust. A large majority of the older castles that have been left in ruins are owned by Historic Scotland.
You may be seeking to visit more privately owned castles, such as Ballindalloch, Urquhart Castle on Loch Ness, Dunrobin, Glamis, Balmoral, Scone, Blair and Dunnoittar castle.
Luxury private tours
Chauffeur-drive vacations with Duncan's Tours Scotland Ltd are the best and most informative way to travel and discover the beauty and eccentricities of Scotland without worries of getting lost!

Our staff members will deliver a relaxing tour experience around various beautiful country points to marvel at. The tour directors on our team are accomplished and vastly knowledgeable of all Scotland's history, heritage and authentic cultural traditions. We'll ensure Scotland truly comes to life with our tailored narration of the cities, towns and highlights. We provide our tourists with a wide range of Scotland private chauffeur driven cars and vehicles that vary significantly in size to suit guests and groups up to 46 persons.

Private tours provide you with a vast number of benefits, letting you discover the beauty and exciting sights of Scotland free of stringent timescales at your very own pace.

Popular Destinations
Scotland is a stunning country that many take joy in exploring day and night for days on end throughout their visits and vacations. There are so many sights to see, and if you only have a few short days in a particular city, you may find it challenging to see the essential pictures all within that short time. However, with Duncan's Tours Scotland Ltd, the guides will help you uncover all of Scotland's finest tourist attractions and wonders in tours that could take up a short few hours or fill up entire days of your trip!

Here is a list of Scottish destinations that are most popular with tourists that visit:

Braveheart Country
Scottish Borders
Speyside

St Andrews

Loch Ness

North Coast Scotland

Lallybroch
Castle Leoch
Cranesmuir

Inverness

Culloden