What Is Aberdeen City Like To Visit
Posted by:
Admin
Tags:
Aberdeen City, Aberdeen
Posted date:
17-09-2021

Have you wondered what is Aberdeen City like to visit? This article looks at the top attractions in Aberdeen, Scotland. Explore the Maritime Museum, Aberdeen Beach, Science Centre, Art Gallery and more.
Reasons To Visit Aberdeen
The Granite City
Aberdeen, Scotland's third largest city after Edinburgh and Glasgow, is commonly known as 'The Granite City' due to its abundance of locally quarried glorious grey granite architecture.
Some may describe the array of grey buildings as depressing, but Aberdeen buildings appear silver and sparkle in the sunlight due to the high mica content. Most of these buildings were built during the mid-18th to the mid-20th centuries.
The rows of majestic grey buildings take great responsibility in ensuring the city of Aberdeen is a unique and magnificent place to visit. Locals refer to the long stretch of road that encompasses Union Street as The Granite Mile.
Marischal College, which King Edward VII opened in 1906, is one of the largest granite structures in the world.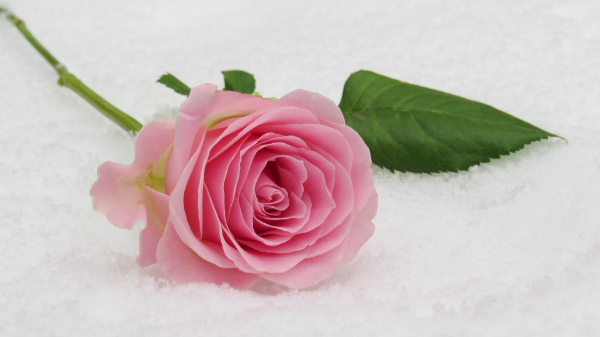 Britain In Bloom Winner
Amidst the enchanting display of glistening grey architecture of Aberdeen currently resides an extraordinary amount of flowers, each donning a variety of beautiful shapes and colours.
Aberdeen city council has endowed Aberdeen with copious accolades for its citywide horticultural displays.
Unsurprisingly, Aberdeen has been awarded the 'Best City' award for the Royal Horticultural Society Britain In Bloom competition, a total of ten times.

Aberdeen has also won Scotland in Bloom twenty times as well as the large city category every year since 1968.
Sunny deposition
Contrary to popular belief, probably misconstrued by its reputation for being dull and grey, Aberdeen is actually one of the sunniest cities in Scotland.
Aberdeen receives a far more significant amount of sun than any of its surrounding areas. With around 45 stunning parks and gardens available to sit and enjoy the sunny weather and the shining rays that bounce off the glinting granite buildings, Aberdeen is truly a sight to bestow for anyone travelling through it.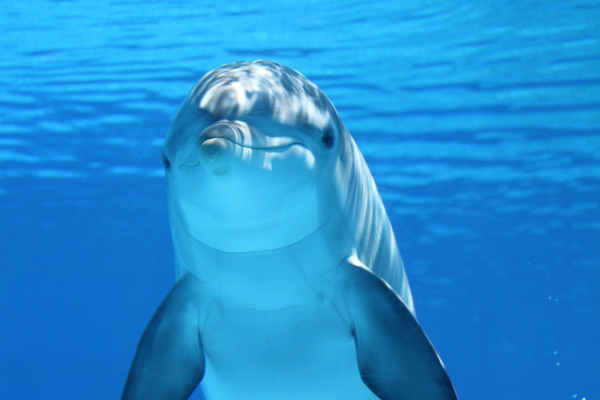 Superb wildlife community
Like a lot of areas of Scotland, Aberdeen is home to a vast and beautiful wildlife community. From an array of sea birds to numerous amounts of bottlenose dolphins, it's idyllic for nature enthusiasts.
Dolphins can be most commonly sighted from the coast of Aberdeen Beach, Torry Battery and the harbour.

Food Is Exciting and Varied
The city of Aberdeen caters to all kinds of food lovers as it is graced with some incredible eateries.
Whether you're looking for or an extensive gin selection and understated local cuisine down the side streets, ethical dining with intimate vibes, a platter of delicious seafood in union square, or you prefer cocktails and opulence in the city centre; there are eating establishments available in Aberdeen to suit all needs.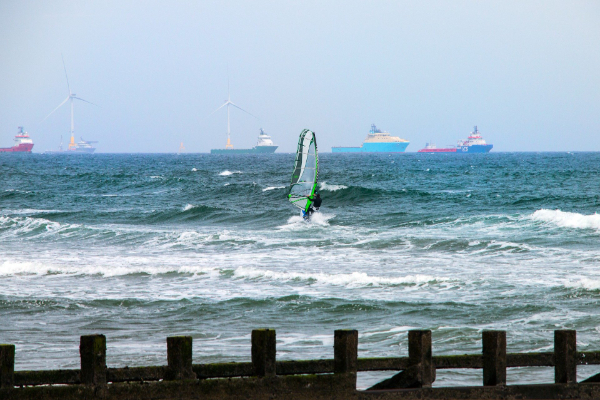 Scotland's surfing capital
Due to its rough weather and enticing waves, Aberdeen can be a pretty popular surfing spot. Although it isn't quite Thurso, the surfing capital of Scotland, it certainly offers an exciting surfing experience.
The unpredictable elements and temperatures provide Aberdeen Beach with excitement and adventure.

Fantastic Nightlife
Aberdeen has an array of incredible venues to cater to everyone's ideal night out.
For example, the town sports numerous great places like indie venues that host live music like The Tunnels and Drummonds.
Aberdeen city centre is also home to a variety of trendy hangouts with exceptional Scottish cuisine such as Musa, suave drinking establishments like The Albyn, and magnificent live DJ sets at places like Paramount.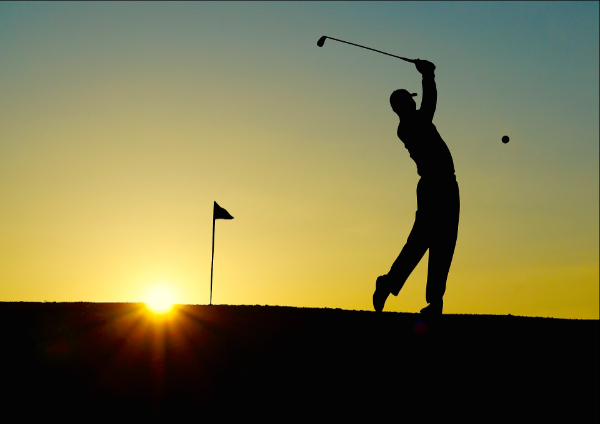 Birthplace of Golf
With Scotland being the sport's birthplace, Aberdeen is a more than appropriate place to play a round or two.
Royal Aberdeen Golf Club, formed in 1780, is the sixth oldest golf club globally and presents an impressive traditional links course combined with exceptional North Shore views.
However, serious golf enthusiasts may wish to venture a short trip from Aberdeen to experience the ever-popular golf course at Cruden Bay, which is just a short car ride away.

Traditional local dialect
Aberdeen's traditional local dialect, along with numerous other parts of North East Scotland, is truly soothing to the soul. Although not as prevalent as it once was, it is still used today.
The Doric Festival, a celebration of the North East dialect, takes place annually in Aberdeenshire.

What is Best time of year to visit Aberdeen?
Aberdeen is a thriving city with plenty to do at any time of year, including various indoor and outdoor attractions. The best time for you to visit Aberdeen will depend largely on your interests. You may be interested in attending a specific festival or show, for example.

Typically the best time of year to visit Aberdeen is between May and September, when the weather is generally pleasant, and the attractions are not overcrowded. Many attractions available within Aberdeen city are open for tourists all year round.
However, a number of castles in Aberdeenshire do have seasonal hours for tours and a significant amount close post Autumn.
With the Scottish weather being as unpredictable as it is, rain is always a strong possibility, so if you want to stay in Aberdeen, it is recommended you check the weather forecast before planning a visit and always be prepared.

Top Things to do in Aberdeen Scotland
Located nearby Aberdeen's dock area is the Aberdeen Maritime Museum. Aberdeen has a rich and extensive maritime history, as fishing and shipbuilding were two of the city's former primary industries.
The Aberdeen Maritime Museum incorporates everything from the origin of the maritime industry to recent the North Sea oil industry developments. The museums are free to visit and holds an extensive collection of artefacts, maritime-related art, and interactive exhibits.
The Aberdeen Art Gallery, founded in 1884, is located in the city centre in a building that Alexander Marshall Mackenzie designed. The extensive gallery is free to visit and contains an array of different art but is especially renowned for its collection of modern Scottish art.
The refurbished gallery reopened in Aberdeen, in 2019, following a lengthy closure. A wonderful experience if you can find room in your schedule.
The perfect place for families, The Aberdeen Science Centre is an exciting centre with several interactive science-themed exhibits and daily scientific talks and demonstrations. Their daily presentations cover a wide variety of things such as storms, gravity, music and insects.
There is a small entry fee when entering the science centre.
Along the Eastern part of Aberdeen is a large stretch of beautiful golden sands. Being one of the only cities in the UK to have a sandy beach, it can be an extremely popular place in Aberdeen to visit with the family.
Adjacent to the beach is a large grassy area known as Queens Links. For families, there are several attractions available on or near the beachfront for shopping and entertainment, along with copious restaurants and eateries for dinner and ice cream.
Aberdeen is home to various magnificent sculptures that you'll likely spot without even trying as you wander around Aberdeen city. When visiting Aberdeen, it can be fun to search for the many statues dotted about.
The street arts vary from famous figures such as William Wallace, Robert the Bruce and Prince Albert to striking leopards, abstract bronzes and The Mercat Cross.
The University of Aberdeen dates back to 1495 and was originally named 'King's College', is Scotland's third oldest university and fifth oldest in the world. The university campus in Old Aberdeen has several fascinating buildings, some dating back to the 16th century.
The oldest and most notable building, with its distinctive Crown Tower, is King's College Chapel, built between 1498 and 1509. The chapel is open for visitors on weekdays and is free to visit.
Aberdeen Harbour is an exciting area to explore and excellent to visit if the weather is nice. Dating back to the 12th century, Aberdeen Harbour is believed to be the oldest existing business in the UK.
It is incredibly possible you may spot some dolphins and other sea creatures in the harbour area as well as ferries to surrounding islands such as Shetland and Orkney.
There are few places around the Aberdeen Harbour area that might also interest visitors, such as Footdee, Torry Battery, and Girdle Ness Lighthouse. If you enjoy walking, you should consider taking the harbour hike around the Girdle Ness headland.

Duthie Park is one of Aberdeen's most popular places to enjoy the outdoors. Opened in 1883, this 44-acre area contains green open spaces, trees, ponds, flower gardens, a bandstand, multiple playgrounds, statues and the David Welch Winter Gardens.
The David Welch Winter Gardens, located within Duthie Park, are one of Europe's most extensive indoor gardens. The gardens include tropical glasshouses and an array of exotic plants. Entry is totally free, and the park is open all year round.
The Gordon Highlanders Museum depicts the history of the Gordon Highlanders, a line infantry regiment of the British Army from 1881 to 1994. The Gordon Highlanders have a unique and extensive history that dates back to 1794 when the 4th Duke of Gordon raised the regiment.
The Gordon Highlanders headquarters were situated in Aberdeen, meaning the regiment played an essential role in the lives of many from northeast Scotland. The museum works to preserve the history and legacy of the regiment by presenting information, artefacts, and exhibits that tell the regiment's story. There is a small admission fee to visit the museum.
Johnston Gardens is a beautiful public garden in Aberdeen and home to various ponds, streams, trees, bridges, an abundance of flowers and playgrounds. The gardens are an extremely popular local spot for engagement and wedding photographs, and entry is free.
---
If you would like to know more about the Scottish Highlands and what we can offer you, please don't hesitate to follow the links provided below: